Productivity, what everyone wants and many do not achieve
As an entrepreneur or merchant, you will always be after being more productive in what you do, that is not news. However, there are specific aspects that are important to achieve that goal that we want and that we often let pass by. Among these particularities are order and cleanliness as a vital part of that productivity in the field where you develop your work.
The psychology and well-being behind neatness and order
Entering a place where everything is in its place is something that, without much thought, makes us feel good. In the same way, if we perceive that it smells good, that everything is clean and shining, there is a propensity to be at peace and comforted. This has been investigated by clinical and labor psychologists to verify the power of these pleasant and safe environments.
Let's see how order and cleanliness positively affect human behavior according to studies: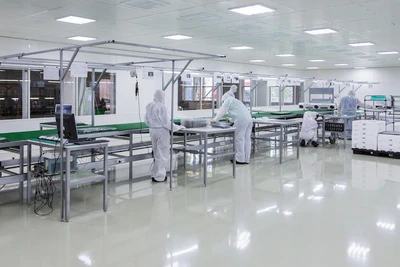 Contributes to focus and concentration: It has been shown that cleanliness provides clarity of thought and favors concentration. Therefore, if we are more focused, we will perform better and be more creative. Similarly, order allows our mind to make less effort when detailing the environment.
Increases motivation: By generating confidence and satisfaction since, if our surroundings are harmonious, the workers will tend to be the same, which produces better performance. A motivated being is more efficient and happy. 
Saving time, space, and money: Although it may seem paradoxical, being organized helps us save time, space, and dollars. Having everything in its place, impeccably, helps you locate everything quickly, you can put each thing in its place and that's it.
Showing the best corporate image: Your brand and your company or business are not only shown in the products or services you commercialize. You also need an impeccable image in the places where it is produced. This stimulates the human talent that accompanies you and knows that it belongs to that corporate image of great reach.
Strengthening the principles and values of your company that your workers assume: Cleanliness and order always go hand in hand with values such as honesty, cooperation, and respect. If your staff identifies with them, there will be a greater sense of belonging and productivity.
Reducing distractions and stress: It is well known that disorder and dirt stress and distract. Therefore, tasks such as finding a tool or an office item will be simpler. In addition to optimizing processes and saving mental energy.
Avoiding illness and workplace accidents: A dirty or poorly hygienic environment will always tend to cause illness. Due to the action of viruses, germs, and bacteria that proliferate in poorly cleaned and disinfected places. Therefore, cleaning is part of what must be done to avoid health problems. Another aspect is the prevention of workplace accidents. Since, disorder and dirt contribute to the generation of these unpleasant unforeseen events that lower productivity levels.
Here are some recommendations that will be useful for you to achieve cleanliness and order in your work spaces:
Keep work areas well-ventilated, it is important since ventilation is very necessary. That implies that the air is constantly renewed, avoiding the proliferation of pathogens in the environment. Also clean the utensils and surfaces that are touched regularly. Another important aspect is the handling and disposal of garbage. Which requires a safe and environmentally friendly procedure.
How to keep productive spaces free of contaminating agents and other problems caused by lack of order:
Disinfect with effective and less harmful products for people.
Promote organized work spaces to create a sense of well-being and protection for the worker.
Clean and organize regularly. It is recommended to hire cleaning companies if you see that you need help with this.
Implement air filtering, which should be placed in different parts of the facilities to have a healthy ventilation system.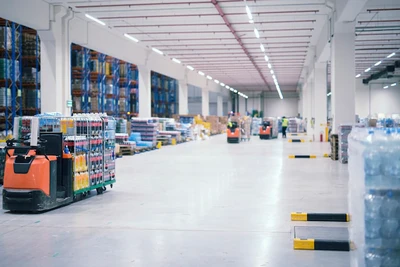 Other issues to review to increase or maintain productivity through hygiene and balance are:
Being minimalist, the idea is that there are no extra things or furniture. This avoids unnecessary clutter of objects that only hinder. Also, build a practical order that works, such as placing what is needed in the right place. In addition, pay attention to how the electrical and internet cables are distributed to avoid disturbing the harmony or getting tangled.
A company that serves you efficiently to improve your environment
If you want a professional and responsible service, we are here for you at the email: [email protected] As well as the landline: +1 9052069878. Also WhatsApp or for calls +1 6478234444. For this, we have dedicated years to continue growing to continue meeting your needs.