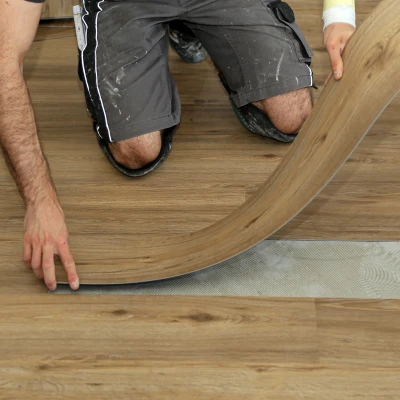 A top option: vinyl floors
Among the various options available for your floors, vinyl materials are a great choice. They offer many qualities of beauty and quality that are part of what is in vogue today. Their marbled wood-like appearance and smooth texture are very pleasant to the eye.
Some advantages of vinyl floors that we show you
To continue talking about vinyl floors, we tell you that they are quite resistant and durable. They generally do not deform, have sound insulation properties, and walking on them is pleasant and quiet. Not to mention that they comply with international fire safety standards. Among other qualities, these vinyl floors offer aesthetic content and versatility with the positive addition that they are easy to clean and maintain.
Tips for cleaning and maintenance of your vinyl floors:
Sweeping your vinyl floors daily is essential to prevent dirt from becoming embedded in the material, which acts as an abrasive that wears down the shine of the floors.
Act quickly if there are any spills, ideally, prevent them from happening. However, if any substance is spilled on vinyl floors, it is important to remove it promptly to avoid further damage.
Not all cleaning products or substances are suitable for vinyl floors. We recommend using vinegar, which is mixed with a gallon of water (3.8 liters). Since vinegar is practically harmless, it will be sufficient for routine cleaning.
If you want to do a deeper cleaning, we recommend using dish soap in your apple cider vinegar mixture. This will help remove any embedded dirt, and you can use mops for greater effectiveness.
If the floor is scratched, oil is great for correcting such details. Use a clean, dry cloth to rub the affected area with the oily solution that will erase the scratches as if by magic.
To remove stains from vinyl floors, baking soda is the way to go. Make a mixture of baking soda with water to make a thick paste. Then rub the stained surface with a soft cloth until the stains disappear.
If you need to remove wine or makeup stains, you can use alcohol by rubbing it in a circular motion with a clean cloth. After rubbing to remove the materials, it is necessary to rinse to remove the residues and leave your floor spotless.
Do not use solvents to clean or remove stains from your vinyl floor, as they can damage the surface. Similarly, powdered soap is contraindicated because it wears down the surface and makes it very slippery, which can cause accidents in the area.
To make your vinyl floors look shinier, we recommend using acrylic-based waxes. These should be applied after cleaning well. Avoid using carnauba waxes that are indicated for wooden floors because they are greasy and become problematic when removing them from your floor.
It is not recommended that this type of vinyl material be exposed to constant moisture. It is also advisable to clean it with the least amount of water possible. Therefore, dampening and drying is generally sufficient to clean it and leave it looking clean and shiny.
Shiny and gleaming surfaces that connect you with beauty
As you can see, surfaces where vinyl materials are placed have special characteristics. For this reason, we describe how to take advantage of them and show off a bright and eye-catching floor through constant maintenance and cleaning, taking into account these accurate recommendations. It is most likely that you are a fan of order and cleanliness, which gives you an advantage when it comes to paying attention to your floors.
Show your best face with shiny floors
As you know, maintenance is a vital part of making your spaces look pleasant and beautiful. That is why vinyl floors can be maintained over time with a well-cared-for appearance and good taste. That is why keeping your floors immaculate and well-maintained is a sign of safety, order, and cleanliness.
Put that extra effort into maintaining your floors in sight of everyone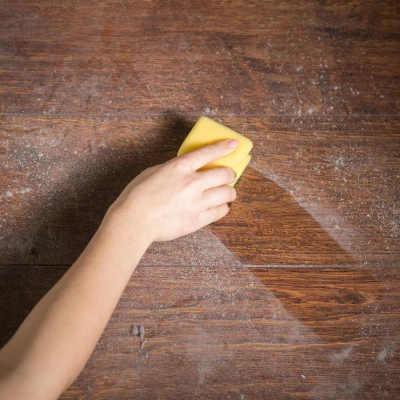 The truth is that in any physical space that shows clean floors where the material is kept in perfect condition, it is a sign of what it offers and can captivate anyone who walks on them. It is a proven fact that cleanliness attracts customers and visitors, especially in areas where vinyl coverings are present.
If you need a professional cleaning service, we are here to help
If you require a service that guarantees functionality and effectiveness to meet your maintenance and cleaning needs, we are here to serve you with the efficiency that characterizes us. Our email is info@jh360cleaning.com, and you can call us at +1 9052069878. You can also contact us via WhatsApp or for calls at +1 6478234444.