Your impeccable windows speak very well of you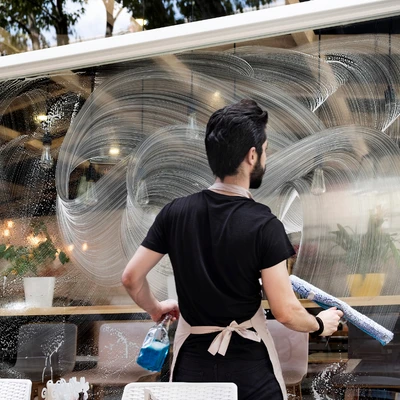 To be at the level you need to take care of the details in this competitive world where appearance plays an important role, keeping your windows of your company, business or home shiny is part of what speaks well of you as the head of the activity you manage. Therefore, a building or a facility where you do what you do must be kept impeccable.
Windows are an important part of your real estate, keep them as clean as possible.
What happens if you postpone the cleaning of your windows that sometimes seem unimportant, is that they accumulate dirt and in some cases the dangerous mold that makes that space through which light passes and represent the view of your buildings is affected and loses the attractiveness they have as important facilities. No matter what work you carry out, since any physical space deserves to keep its windows in the best possible condition.
Some tips to leave your window panes impeccable:
Today we tell you how professional cleaners do it and what tools and utensils they use: among these are scrapers equipped with a stable rubber blade that works very well. In the same way, an effective product is ozonated water for the screens. You can seek advice from those who are experts in the field.
This cleaning must be done on both sides (inside and outside), so if they are at a certain height, it is recommended to have equipment for cleaning at height, such as scaffolding and safety equipment for workers. There is a whole protocol that must be fulfilled in these tasks.
If you have noticed the dirtiness of your windows and you have noticed stains on their surface, and their appearance in the frames is discolored by the elements of the environment such as soot and the inclemency of the seasons. It's time to give them the importance they deserve.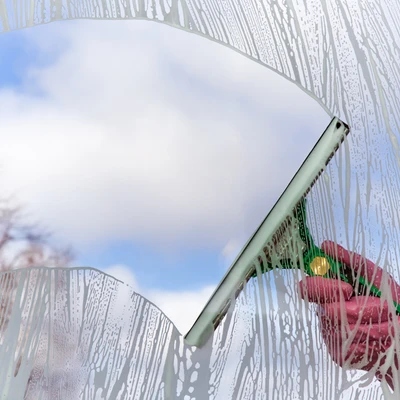 What is recommended is that you wash them with abundant water if they have accumulated a lot of dirt and then dry them so that they are shiny.
If you have an emergency with the cleaning of your windows, you can substitute the squeegee with coffee filters or microfiber towels that will give you a first class result while you prepare the necessary tools and products.
Here we offer you a solution for you to prepare a product using white vinegar. Where you use a portion of 1 of this liquid for 4 of water. It is a practical element to clean your windows that works very well.
Avoid products based on very abrasive substances such as chlorine and alcohol. These tend to scratch and leave a very thin film that accumulates dust particles.
In case you have difficult stains, it is necessary to use a clean cloth with a solvent such as acetone and rub over it, let it dry and that's it.
Avoid using sharp objects or metallic materials directly to take off some material adhered to your crystals. Since, there are many possibilities of scratching without subsequent solution.
Believe it or not, newspaper is excellent for polishing those windows that have become dirty at home or in the office. This material leaves no residue and allows a good finish for your windows. So whether for emergency or for saving money, newsprint is a very good material.
If you are looking for medium height cleaning, there are very good companies that master the techniques and protocol for this cleaning. In addition to equipment, tools and safety devices. Since, this work is for specialists.
Clean your windows periodically and they will be admired by everyone.
Like many things in life, maintenance is necessary. Therefore, we recommend you to be attentive to those windows that allow you to let in natural light and visualize the exterior spaces. A clean window is a sign of hygiene and good care. The important thing is that you have the right personnel for this task. Especially if it is of a certain height.
Set an example of good performance and good taste through your windows.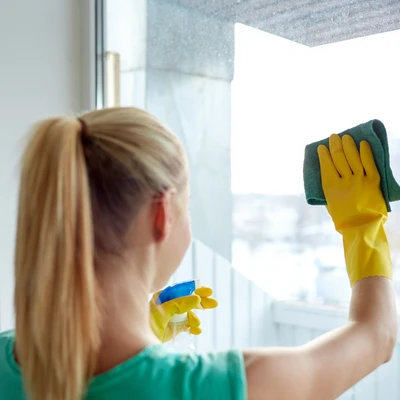 Everything you do to improve the quality of life is a plus for everyone. Surely you know that very well, that is why your buildings of any size should be an example and a sign of good performance. The windows are an integral part of those samples of excellent decisions and a first class image.  That added to the general hygiene of that physical space that you value so much, make your possessions look spectacular and make a difference.
If you need an equipment that works from excellence to clean your windows here we are
Give life to your premises or building a magical touch of shiny windows that give brightness to your goods. For this purpose and according to each case you must study well who will carry out this work and how they will do it. We are at your disposal with the experience and professionalism that characterizes us, we guarantee an impeccable work that will make you feel satisfied and calm. Contact us by e-mail: info@jh360cleaning.com As well as the landline: +1 9052069878. Also whatsapp or for calls +1 6478234444.