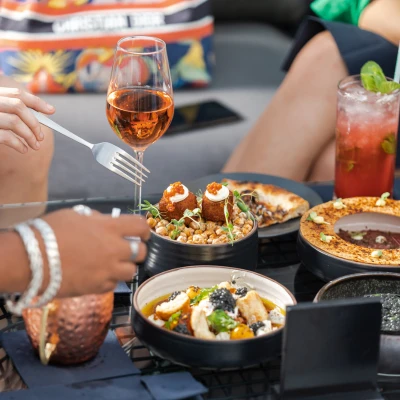 Most people enjoy visiting restaurants to taste their favorite dishes. However, keeping establishments that serve food to dozens of diners clean is not easy. Since most people will be concerned about the cleanliness and good performance of the service they expect to receive, it is a challenge and a major brand responsibility.
Having a cleaning protocol is vital
To clarify the issue of cleanliness in a restaurant, it is necessary to talk about a cleaning protocol. This is nothing more than a process where microorganisms are eliminated from objects and surfaces. In addition to giving a neat appearance to everything. Ideally, a business that serves food should be an example of total cleanliness.
Not everything that glitters is gold in the world of restaurants
You have probably heard of or known a very luxurious restaurant in its most visible areas but a disaster in its kitchen. That is why regulations and supervision by the entities responsible for enforcing the sanitary standards of each country are necessary. Which are usually quite demanding and should be.
The idea is to minimize this difference between what is seen and what is not visible in places where food is sold and customer service is provided. Since the hygiene of what we consume is not trivial and needs to be suitable from every point of view.
Tips that can make a difference when planning a cleaning plan for your restaurant: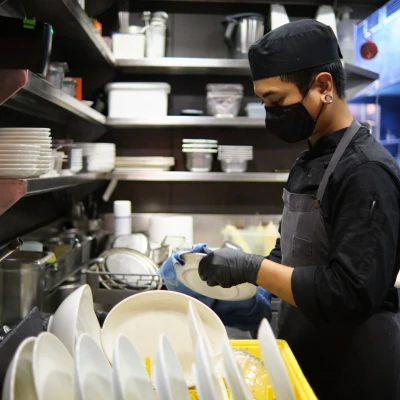 Making a cleaning and maintenance itinerary is very useful. In it, you will record the cleaning moments during the day. As well as when deep cleanings are carried out and the activation of disinfection protocols. This type of organization is effective. Although sometimes modifications have to be made.
Make use of your cleanliness through optimal food preservation. It is a known fact in the prepared food industry that cleanliness allows you to maintain first-class hygienic conditions, avoiding unwanted contaminations.
The kitchen of a restaurant is the best example that cleanliness is prevention and safety. Therefore, be careful not to keep flammable waste and to accumulate excessively greasy products that can start a fire. In other words, a clean kitchen is safe and pleasant.
Daily and planned cleaning and disinfection, which should be throughout the day, closing with a deeper action after closing. It is important not to let your guard down and to comply with these plans.
Spills in the kitchen or even in the dining room should be cleaned immediately. This act will prevent accidents from slips and keep the environment clean.
In the interior of the kitchen, you must constantly check some surfaces and areas such as storage areas, such as refrigerators and shelves to store supplies. Taking precautions to discard those that do not seem optimal for human consumption. In addition to stoves, grills, extractors, and all utensils in that kitchen.
Being attentive to the maintenance and hygiene of the dining areas, which are highly transited, and the disinfection of tables and the bar. Including utensils such as glasses, plates, cutlery, and proper drying before storing guarantee high-quality hygiene.
Other points in the restaurant that are mandatory for cleaning are floors to prevent the proliferation of microorganisms. Similarly, glass and doors must be impeccable.
Outdoor areas, especially the main facade, require cleaning every so often. Remember that they are the face of your restaurant and it is important to keep them shining if you want to attract the most diners.
It doesn't hurt to remind you that food must be processed and served in the most hygienic way possible. This includes kitchen caps, face masks, and everything that hygiene regulations recommend. Likewise, clean bathrooms with water and ways to dry your hands.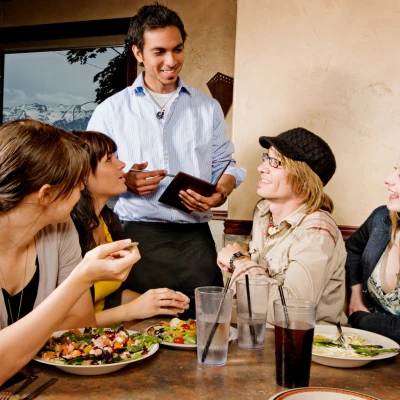 You have the option to delegate cleaning
Being in charge of a restaurant and doing it well from every point of view is a great commitment. However, there are valid options for delegating that responsibility to expert human teams. Which have everything necessary and without investing too much money.
That provide you with the service with the following guarantees:
Specialized supervision throughout the process.
Appropriate equipment, technology, and tools.
Performing quick and effective tasks
Strict compliance with sanitary standards.
Ensure an image of excellence to show to your valuable customers.
If your intention is to stand out among the restaurants in the market, count on us.
We provide you with an A1 service in terms of giving shine and cleanliness to your restaurant spaces. That is why we make available to you effective methods to keep your spaces clean. Our email is: info@jh360cleaning.com and you can call the landline: +1 9052069878. Also WhatsApp or for calls +1 6478234444.