How to minimize the impact of waste in your business?
Nowadays, the problem of waste and garbage has reached dramatic levels. The truth is that, for the same reason, the ways to reduce the generation of waste that is affecting life on the planet have increased. The question that brings us here is how to make the garbage enter into a successful treatment process that minimizes it?
Environmentally friendly use of wastes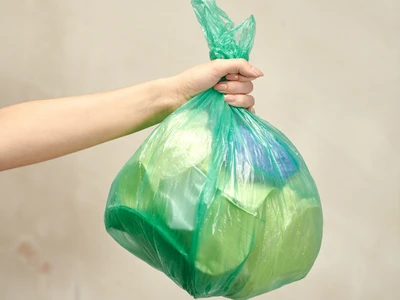 If you have a business, rather than worrying, it is necessary that you take care of the waste in such a way that, at least the largest amount has an appropriate and friendly use to our environment. It is the human part and the contribution to the planet. Besides that your image is triggered as an integral and sensitive being to what is happening around you.
Types of commercial waste as a consequence of economic activity
Also known as commercial waste is one of the consequences that add to the work of services and sales. These are roughly grouped into biowaste, light packaging, materials such as cardboard, glass, aluminum cans, among others. In addition, electrical and electronic equipment and accumulators are added.
A clean space is a sign of good business
You know from experience that cleanliness is one of the strengths of any business. Because it shows a vital part of your image. A clean environment is an invitation to come in and stay. Therefore minimizing waste is part of what society and valued customers demand of you.
Tips to reduce waste and implement ecological practices that contribute to the social and natural environment
Prefer reusable products
Everything that is produced and can fulfill more functions after its useful life, such as glass and plastic containers. In the same way, paper or cardboard containers such as boxes and envelopes. The idea is to give them a use that puts that material in other functions different to what they have been made that will prevent them from becoming garbage and will extend their usefulness over time.
Minimizes waste
By optimizing processes that achieve the maximum benefit in terms of reducing packaging, acquiring products and materials in larger quantities to save on unnecessary packaging. Implementing returnable packaging measures that can be used several times and everything that can considerably reduce the waste generated.
Recycle and support the different forms of reuse.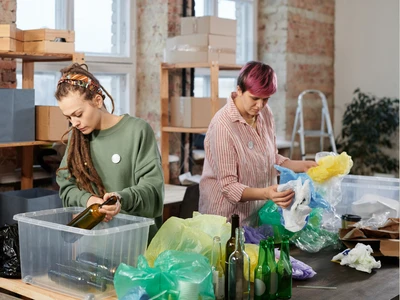 Carrying out activities that promote the recovery of materials is a way to support the environment and the use of resources. This includes materials such as paper, organic waste, plastics, wood, metals and much more. Not to mention the savings that this environmental practice generates.
Maintain a minimalist posture
Avoid acquiring goods that are not essential and that, in the long run, become garbage. Before buying any product, analyze if it is important and how much it can contaminate when discarded. It is a way to save and maintain an efficient investment. In the same way, donate what can be useful to others and not to your business.
Pay attention to the products you use for cleaning and conditioning.
Check carefully that these products are environmentally friendly. There are many cleaners and conditioners that are environmentally friendly. Some are biodegradable and do not pollute water bodies. You should also be aware of the handling of batteries or accumulators that are highly polluting. In these cases use preventive measures to dispose of them.
Instruct your personnel in the care of the environment.
The creation of ecological habits and respect for the environment can be generated through internal policies and training. Remember that if people become accustomed to environmental respect, they become examples for others. Including their family and social environment.
Impulses the optimization of waste collection and sorting.
Install and support efficient collection systems where garbage is sorted by type. This implies obtaining usable materials already sorted and ready to be recycled or placed in the appropriate place. Another aspect that enters in this sense is the frequency of collection, the accumulation sites and the intelligent management of spaces.
Avoid polluting practices of various types in your community or commercial zone.
The attitude of respect for the environment goes beyond your premises and your commercial activities. It is necessary to intervene in the spaces of your community. The idea is to be alert to what is happening around your physical space. In this way, promote environmental prevention campaigns. To avoid burning garbage, spills of polluting or toxic materials and any violation of environmental regulations.
Promotes and supports environmental actions for healthy and natural spaces.
There are many ways to help the natural environment. Planting trees, picking up trash from spaces such as beaches and parks, or cleaning up bodies of water are some of the things that can be done.
An image that shows sensitivity to the environment is worth gold
Everything you do to improve the quality of our environment becomes a benefit for what surrounds you and also boosts your image as a citizen committed to the planet. In addition, you become part of the trend of those concerned about nature. Make waste management an important issue and you will see how the benefits will become visible in a short time.
To make your intention to clean and keep your business free of debris a reality, we are here to serve you
We have for you an efficient cleaning and waste management service that gets out of sight. We are at your disposal with techniques and actions that will make you feel at ease when presenting your business as a model of cleanliness and good waste management. Our email is:. [email protected] and you can call our landline: +1 9052069878. Also whatsapp or for calls +1 6478234444.