Do you plan the maintenance and cleaning of your building?
The cleaning and maintenance of a building that houses a number of apartments or offices is a task that is often not planned. This can be considered a mistake. Since, if we leave in the background this activity of the building where we spend time, we run the risk that it will deteriorate to the detriment of the residents.
Actions to take into account to take care of a building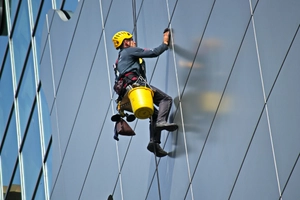 Time, with its inevitable passing, affects buildings. If we do not pay attention to this reality, things can get complicated for us as inhabitants or workers who live in that building. Always from the cleaning and maintenance that covers preventive, routine, corrective and emergency actions. This makes it an integral and complete management.
Ideally, a plan should be in place to address this maintenance in its different phases and types
In the case of preventive maintenance, which is in charge of avoiding problems in the future, and has in its content the supervision of systems and small repairs, checking the operation of water and electricity conductors, among others, there is much value in putting it into operation.
Some of these preventive actions are:
Overhaul and cleaning of heating and cooling systems. Maintenance of sports recreation areas of the building. Overhaul of water or air purification equipment and common building furnishings.
Maintenance and corrective cleaning
Their purpose is to resolve situations that, although not yet serious, affect in some way the processes in the buildings. Moreover, if they are not corrected, they will most likely become an emergency in a short period of time. Among this type of actions are:
Repair of garage doors, entrance grilles, defective locks, controls for opening mechanical doors, etc.
Wiring in poor condition, blown light bulbs, exposed electrical installations, emergency lights that do not work optimally.
Water leaks, pipes in poor condition, walls or walls with evidence of leaks or mold. Also small sewage overflows or overflowing tanks when it rains, among many other signs that something is wrong.
Lack or deterioration of emergency signs or exit and entrance signs. Signs warning of electrical hazard, number of people per trip in the elevator, stairs, basement or direction of exits and entrances of vehicles, maximum weight and height, among others.
Routine maintenance and cleaning service
It is designed to keep all common areas of the building as neat and tidy as possible. Ideally, your building should sparkle and look nice. Not only for those who are regularly in it. But for visitors who will get the best impression and feel grateful to frequent these facilities.
Some examples of this type are: general cleaning such as terraces, living rooms, pedestrian entrances, window panes and facades. Likewise, gardens, common areas, pest control, painting and cleaning.
Emergency services eventually required in your physical and functional spaces:
Even though you have completed the steps and actions to keep your building clean and operational, unforeseen events may occur that become urgent problems to be solved.
Examples of this type of incidents are. Flooding due to excessive rainfall or a burst pipe. Fires due to short circuits or human carelessness, domestic gas leaks, falling trees, power outages, spillage of liquid or solid materials. And a few more accidents that must be successfully dealt with as soon as possible.
With precise methods and willpower you maintain and clean efficiently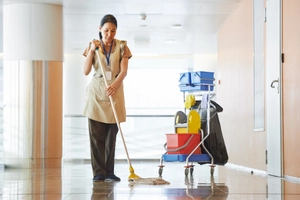 As we can see, a comprehensive cleaning and maintenance of that building is a complex task. However, with methods and willpower you can achieve a level of effectiveness that will save you a lot of headaches. In that way, you will be able to lower costs and achieve the enjoyment of the facilities for a long time, remember that maintenance and cleaning is not a luxury, it is a necessity.
Another detail that requires your attention is the variety of specialized services you should count on when maintaining your residential or other facilities:
Electricity, plumbing, masonry, locksmith, general cleaning and sanitation. In addition to gardeners if you have green areas to take care of, janitor, security guards, among others. It is there where looking for an option such as hiring a company that is responsible for the management of the maintenance of the building begins to make sense. Since, in them you will find that solution that perhaps worries you.
Enhance the value of your real estate by keeping it like new
It is good to inform you that there are also reasons that go beyond aesthetics, comfort and pleasant environment. Since, if you maintain that building over time in first class conditions. Your investment will be revalued. Because, it will be worth more with each passing day.
Have a manual to follow up and control the procedures to be executed
The most advisable is to have a strategic manual that contains the procedures and the process of maintenance and cleaning of your shared physical spaces. There will appear the planned periodic actions, mechanical equipment, tools and machinery necessary for this purpose. It is a way to systematize what you have to do in your building.
We are here to serve you with care and affordable costs
The tasks of keeping that structure in optimal condition over time are easier to accomplish if you delegate them to a cleaning and maintenance company that will take care of them in a professional manner. Therefore, in most cases it is the most advisable thing to do. Our email is:. info@jh360cleaning.com and you can call us on our landline: +1 9052069878. Also whatsapp or for calls +1 6478234444.