When an intense construction phase comes to an end, marked by the feverish activity of machinery and the creativity embodied in the building, a crucial yet often underestimated task emerges: the thorough cleaning of the newly transformed area. Whether it's a home renovation that has revitalized every corner, the completion of a commercial construction project promising future dreams, or any other architectural challenge, post-construction cleaning emerges as the final step to crystallize the original vision. This is where functionality and design merge with cleanliness, resulting in a space that is not only aesthetically appealing but also meets the most demanding safety standards, ready to welcome its occupants immediately.
In this comprehensive guide, we will embark on a journey into the intricacies of post-construction cleaning, revealing the essential steps that professionals have perfected over time to achieve impeccable results. The importance of meticulously removing every trace of dust, debris, and material remnants cannot be underestimated. Beyond the visual satisfaction that comes from a sparkling place, the removal of these remains is an act of responsibility towards the safety and well-being of those who will eventually inhabit or frequent the space.
From the meticulous sweeping and vacuuming process to the safe disposal of chemicals and the detailed inspection of each surface, every step in this process contributes to the final transformation. Newly installed glass panels reflect a commitment to clarity and transparency, while polished floors suggest a solid foundation upon which lasting experiences will be built. Work areas and storage rooms, which once witnessed the fervor of creation, undergo a metamorphosis toward organization and utility. Every nook and cranny undergoes a thorough examination, ensuring that no detail is overlooked in this pursuit of perfection.
As we delve into the secrets of successful post-construction cleaning, we transcend mere physical cleanliness. We are building a tangible testament to the dedication and care invested in the construction process, bringing it to its natural culmination. This cleaning is not only the culmination of a project but also the bridge between past effort and the promise of a bright future. Within these lines, I invite you to discover how every swipe of a cloth and every pass of a vacuum shape more than just a physical space: they mold a legacy of professionalism and attention to detail.
Ultimately, post-construction cleaning becomes a celebration of materialized vision and an act of generosity towards those who will use the space. It is a gift of safety, comfort, and beauty, presented in the form of gleaming walls, inviting surfaces, and an inspiring atmosphere. So, prepare to embark on this journey of complete transformation, where dust specks dissipate to reveal a world of shining possibilities.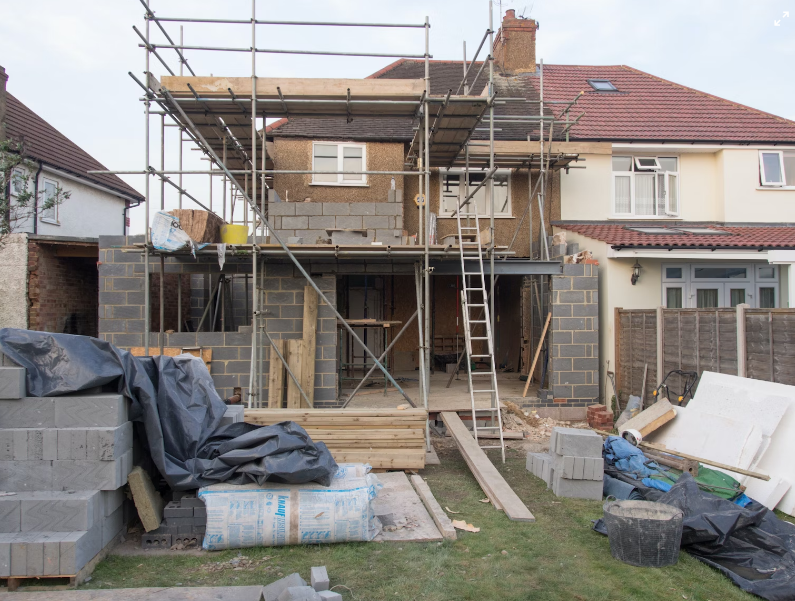 Fundamental Steps for Successful Post-Construction Cleaning
Step 1: Thorough Debris Removal
Before diving into deep cleaning, it's vital to perform a thorough removal of larger debris. Use sturdy gloves and protective equipment to gather and dispose of wood, metal, plaster, and other materials that may be scattered in the area. This first stage prepares the ground for more meticulous cleaning.
Step 2: Addressing Dust on All Surfaces
Post-construction dust is inevitable, but its removal is essential for a truly clean space. Vacuum all surfaces, including walls, ceilings, floors, and furniture, using an appropriate attachment. HEPA-filter vacuums are ideal for capturing fine dust particles and allergens, ensuring a healthier environment.
Practical Tips for Effective Cleaning
Tip 1: Employ Appropriate Cleaning Methods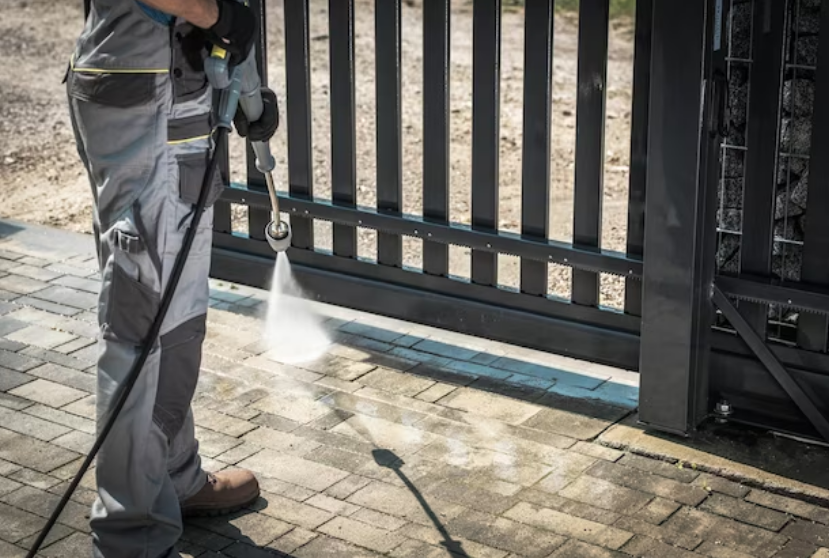 Not all surfaces are cleaned the same way. Use suitable cleaning products for each material: gentle wood cleaners, non-abrasive cleaners for delicate surfaces, and specific products for glass and mirrors. Reading product labels will help you avoid unwanted damage during the cleaning process.
Tip 2: Focus on Details
Corners, joints, and hard-to-reach areas often harbor dust and dirt. Utilize small brushes and damp cloths to effectively clean these spots. Paying attention to details ensures a more polished and appealing end result.
The Importance of Professional Post-Construction Cleaning Services
Benefits of Hiring Post-Construction Cleaning Services
If you're aiming for **exceptional results** and want to save valuable time, it's strongly recommended that you contemplate the option of enlisting the services of professional post-construction cleaners. These specialists come equipped with not only the necessary expertise but also the right set of tools to confront and conquer any cleaning obstacle that arises. Their extensive experience in this field empowers them to adeptly manage a wide array of surfaces, encompassing everything from floors to windows. As a result, you'll find that they can efficiently transform the space, leaving it resplendent and pristine in a significantly shorter span than you could accomplish by yourself.
Focus on Safety and Health
In addition to aesthetics, safety and health are priorities when cleaning after construction. Professionals not only remove visible dust but also eliminate suspended particles in the air that can be harmful. Certified products and techniques ensure that the space is clean not only in appearance but also in air quality.
In conclusion, post-construction cleaning is a vital step to ensure the space is ready for use. Removing debris and dust not only enhances appearance but also contributes to a healthier and safer environment. By following essential steps and considering professional help, you can achieve remarkable results in less time than you might imagine. So, roll up your sleeves and enjoy an immaculate space after construction!
With this comprehensive guide, you now have the necessary knowledge to carry out successful post-construction cleaning. Follow the essential steps and take advantage of professional advice to ensure that no trace of dust, debris, or material remnants remains in your new space. If you seek outstanding results and thorough cleaning, consider the possibility of hiring professional post-construction cleaning services. Get ready to enjoy a sparkling and ready-to-use space!
Immerse yourself in the philosophy of transformative perfection with JH360Cleaning, your reliable partner in the art of post-construction cleaning. Just as a blank canvas becomes a masterpiece with each stroke of a brush, our team of professionals, available for business inquiries at (647) 823-4444 and for operations and service details at (416) 841-6040, provides a service that goes beyond conventional cleaning.
We apply meticulousness and dedication in every corner, ensuring that your newly built or renovated space, prepared for use, becomes an oasis of safety and appeal. As guardians of the architectural vision, we remove every last trace of dust and debris, leaving behind a tangible testament of excellence and care.
Contact us at [email protected] and trust JH360Cleaning to turn your project into a legacy of perfection and professionalism.