Building efficiently, a high carat mission
The work you carry out in constructions and buildings is admirable. We know how complex they are and how organized you must be to face the various tasks that are part of that project that you hope will culminate as successful, when you deliver these works with all the required elements. In a few words, each construction task is a matter that deserves effort and courage. Therefore, everything you can delegate successfully is pure profit.
Cleaning before construction as an essential action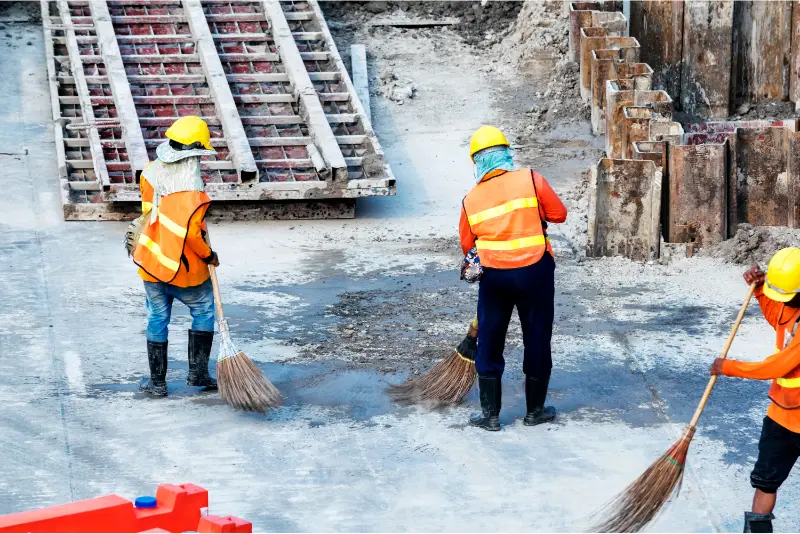 Due to its characteristics, it requires carrying it out, taking measures that guarantee solid results. For this, the conditions must be set for work to begin. Conditioning that area is a vital part to start the work. To do this, on many occasions you have to remove debris, accumulated dirt and a lot of waste, throw away garbage and more.
For the removal of the material resulting from demolitions, people who know the task are required
This cleaning can also be in preparation for stakeout or in some cases demolitions of different amounts. All this requires people who know how to handle these materials and move them with the least possible environmental impact. In addition, the maintenance of the spaces where the workers are, need to be activated for the beginning of the work, like trailers, dressing rooms, eating spaces, among others. This is how, pre-construction cleaning is important so that you are calm if you are responsible for this construction.
That important stage of construction: post cleaning
If we refer to the post-construction stage, it is vital to take some precautions when the masons, master builders and workers have finished and there are remains of panels, plaster, cement, among others. As well as dirt, excess dust, paint on the floors or any debris that needs to be removed from the area. If you are in charge of such a construction and surely you want everything to be impeccable before delivering the work, you must be aware of who is going to carry out this work.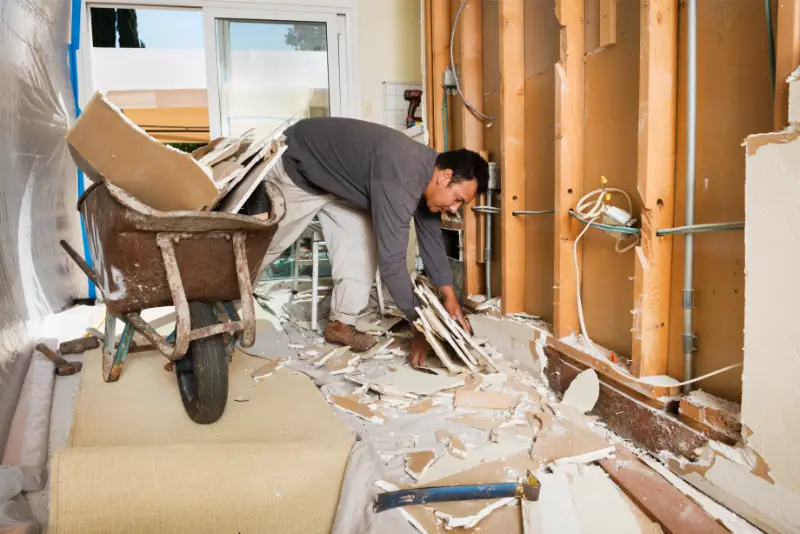 A recommendation that gives you peace of mind, incorporating professional cleaners to your work.
It is recommended that this important task of making that work, that you have dedicated so much effort to as a builder shine, is done by professionals who take into account the necessary measures, guaranteeing you a top quality job. That will give you peace of mind and you will be able to enjoy what you have achieved without any unpleasant mishap that will cloud everything that has been done up to that point in the project that has already come true. You can achieve that peace of mind by delegating that post-construction cleaning responsibility to a company that gives you the calm and security of a good job.
The different factors that you must take into account when cleaning post construction
There are several factors that must be taken into account. For example, security. Since, the post-construction cleaning is different from another type of cleaning. These, in general, harbor dangers such as tools, points with electricity, sharp materials. Stairs, elevators, beams of different functions and more risks. Therefore, whoever is in charge of this important task must have supervised the work before starting to clean. This action is intended to minimize the dangers present. Since the cleaning team must be aware of everything.
More on the safety of the people in charge of post construction cleaning
For greater certainty that regrettable events will not occur. It is necessary to keep in mind the protection requirements for workers. This requires implements such as protective glasses, safety boots, helmets and everything that is needed to keep the human team as safe as possible. Another requirement is preventive training where the safety and order manual is put into practice. This contains the way to be safe in all stages of cleaning.
See what you can require if you do the cleaning of your building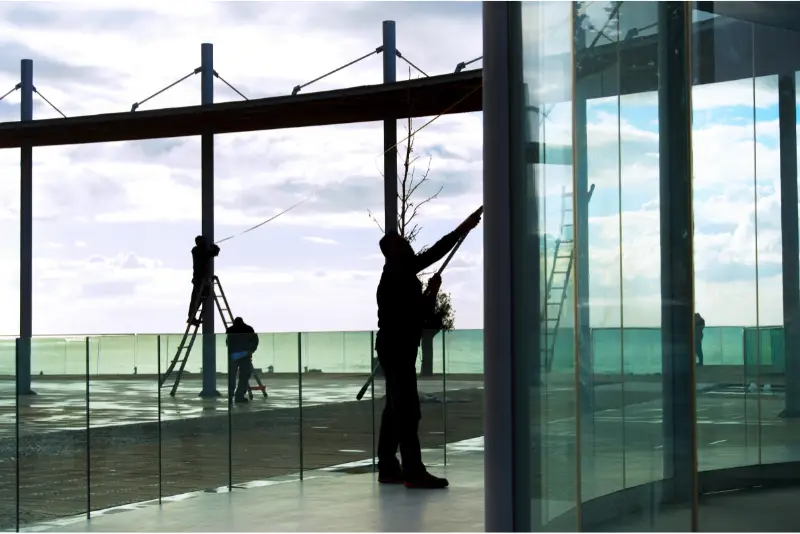 Another vital aspect is the appropriate machinery and tools that make up the necessary accessories. These can be industrial power vacuums, scrubbing and those that are special for floors. In addition to any tools that are needed. Similarly, high-quality hygiene supplies that guarantee the work. Among them, specific cleaning products, sponges, rags, mops, special stain removers, paint removers and other materials. In short, whatever you require so that everything is impeccable.
Golden advice, connect with a cleaning company that guarantees efficiency and good results
As we have already seen, the task of cleaning construction zones has its important details. For that and a few other reasons, the wisest advice is to connect with a company that specializes in this type of maintenance. Since, construction is not a game and you need a lot of mastery. For this reason, it is important to put it in the hands of those who master the cleaning trade with excellence.
The final appearance is fundamental, leave that task to the professionals
Knowing that your work will have an immaculate appearance that generates pleasant sensations of hygiene is a point of great weight. Therefore, leave this work to a company that you trust because of its history and its record of success. In case you want to ask us about this service, here are our contacts.