So that you feel calm when doing maintenance to your industrial kitchen
So that you are calm when it comes to doing maintenance to your industrial kitchen, we bring you a series of recommendations that will help you when putting it in tune to prepare large amounts of food, which are intended to cover needs in companies, universities and educational centers, hospitals or other entities and organizations that have a significant number of diners.
It is better to prevent greater evil than to be sorry, this is what happens with the deep cleaning of your industrial kitchens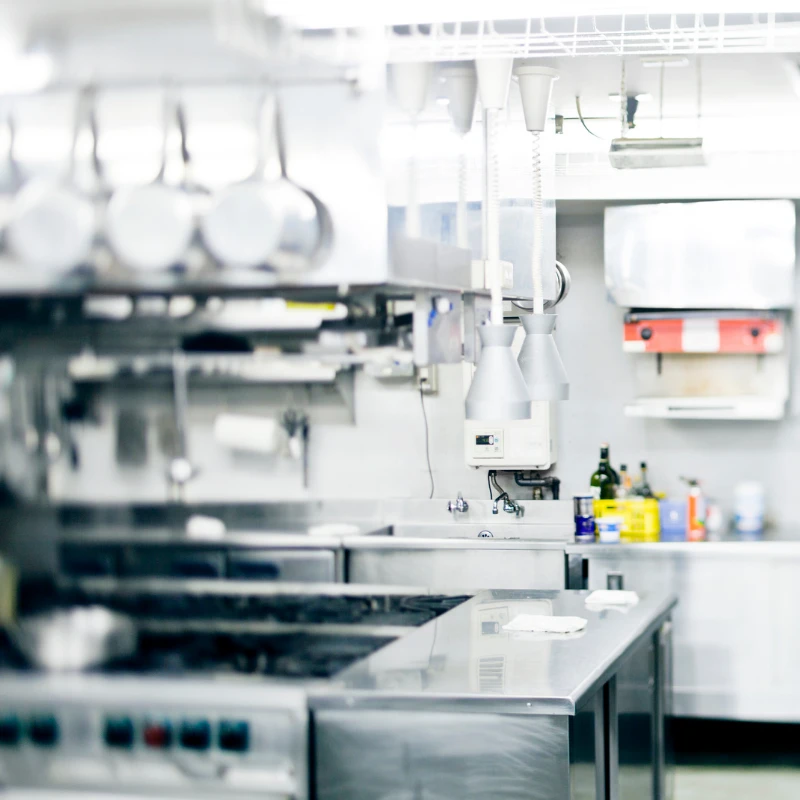 Due to the great activity that generally takes place in these spaces where food is processed for large numbers of people, it is necessary to take the appropriate measures to avoid a greater investment due to untimely remedying the hygiene of such space. You already know that a kitchen of any instance or use must be impeccable to guarantee suitable and hygienic food.
The small details of daily work add up a lot
To maintain a level of cleanliness that is obvious, in an industrial kitchen a continuous conservation process that is as hygienic as possible is essential. Taking care that liquids or remains of edible material are not spilled on the burners or stoves and the sides. The important thing is that the personnel who work there are attentive to these situations in order to correct them.
Here are some tips for you to take into account in order to keep your industrial kitchen as tidy and neat as possible:
To have a vital area such as the stove, you must take into account cleaning the stainless steel part with warm soapy water. Avoiding abrasive products such as chlorine, concentrated detergents and any chemical that damages this cooking equipment.
It is recommended not to use aggressive tools or instruments such as brushes with metal bristles. Since, these are disfiguring and wearing out the surfaces of your valuable special kitchen for industries and other activities that require preparing large amounts of food.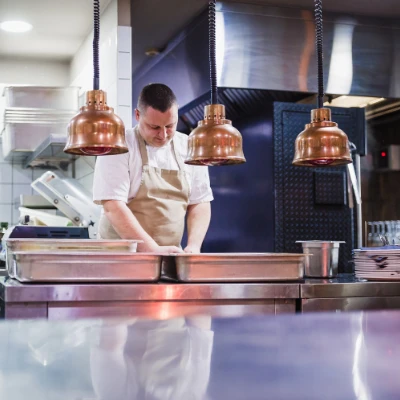 We advise you to be aware of the smoke extractors in order for them to work efficiently and prevent them from being damaged. This maintenance can be around every 6 months, depending on the use and the amounts of food that are made in it.
Keep the burner keys greased if they are gas or other combustible materials.
The review of the equipment to make provisions on its components and internal elements, ensuring proper operation and good safety measures to avoid accidents.
To avoid cross-contamination that allows some foods to be contaminated with others through utensils and hands, maintain strict control even if the movement is constant and agitated in that production space.
Keeping vital areas such as tables and cutting boards dry and well disinfected is necessary, for that reason it is necessary to be spraying disinfectant and cleaning with a damp cloth, always taking care to cover all work surfaces.
So that you are assured of first-class hygiene, we recommend that you look for professional companies so that from time to time they take care of the deep cleaning of your industrial kitchen spaces with efficiency, speed and guarantee.
You must be aware of the optimization of the food cold chain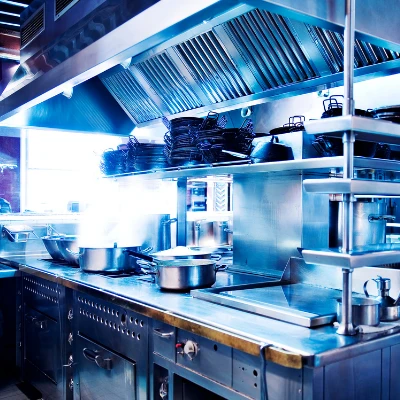 Other recommendations to maintain the quality of the food you process are prevention in terms of what is called the cold chain, which is so essential for some supplies. This allows those edible items to be at the proper temperature. Especially meat products and others that are delicately handled in the environment. For this reason, being aware of this process is a fundamental part.
More about the recommendations to prevent greater evils with what you process
To ensure the cleanliness of raw foods, it is important to clean them rigorously and in an orderly manner. In the same way, it is advisable to cook food with intense heat in order to eliminate any contaminating element. All precautions are necessary when it comes to the processing of food for human consumption. Hence the care that must always be maintained.
Consult with the cleaning professionals that you will have what you need for your industrial kitchen.
Together with the different suggestions that we provide you to preserve your industrial kitchen in your daily work, we offer you our services to achieve deep cleaning and sanitation. For this reason, you can trust those who master the subject of impeccable hygiene for that place of such importance and that requires the utmost care and dedication. Connect with what we do by email: info@jh360cleaning.com as well as the landline: +1 9052069878 Also whatsapp or for calls +1 6478234444.